*affiliate links*
When my daughter was around 9 months old, it may have been earlier then that, our doctor told us to start training her on a sippy cup. As a first time parent there are so many decisions I cannot even express the overwhelming feeling. You have to choose bottles that are best, bottle nipples that are best, diapers, cribs, sippy cups, there are so many options it can be hard, and each product works differently for each child.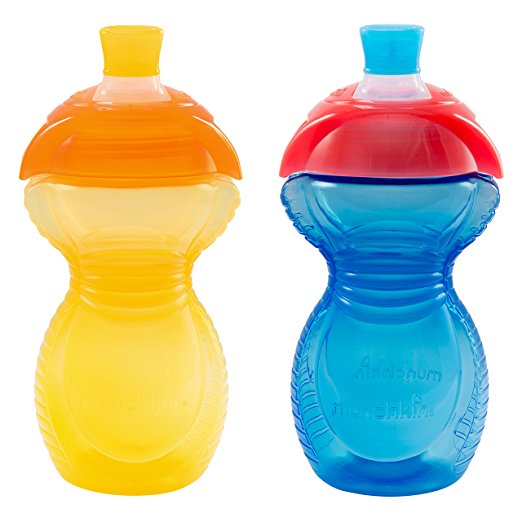 Munchkin Click Lock Bite Proof Trainer Cup
The Munchkin Bite Proof sippy cup came in to play. For this choice I was lucky enough to have chosen a good product right off the bat. I went to Walmart and made a choice. The Sippy cup comes in different sizes 7 oz cups with handled lid and a 9 oz cups without handles.
The handled lids are perfect for babies just learning and just working on the fine motor skills with their hands to hold larger items, like bottles. We used these with my daughter when she was a baby until she grew older and we switched her to the bigger cup.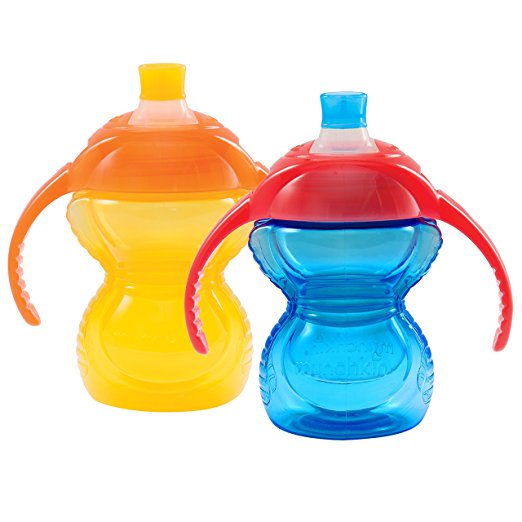 My son now uses the handled cups from before, he is 9 months old and has yet to completely understand it, he tends to chew on it more then anything else, but the nipple is strong and can take the chewing.
Leak Proof
I love these Munchkin sippy cups because they do not leak. They are the best I have seen in this regard. They have a plastic nipple that can be removed from the lid for washing and when secured on the lid completely and the lid is screwed on right (click lock), it does not leak. Your toddler or baby can be throwing it around, holding it upside down and their drink will not leak.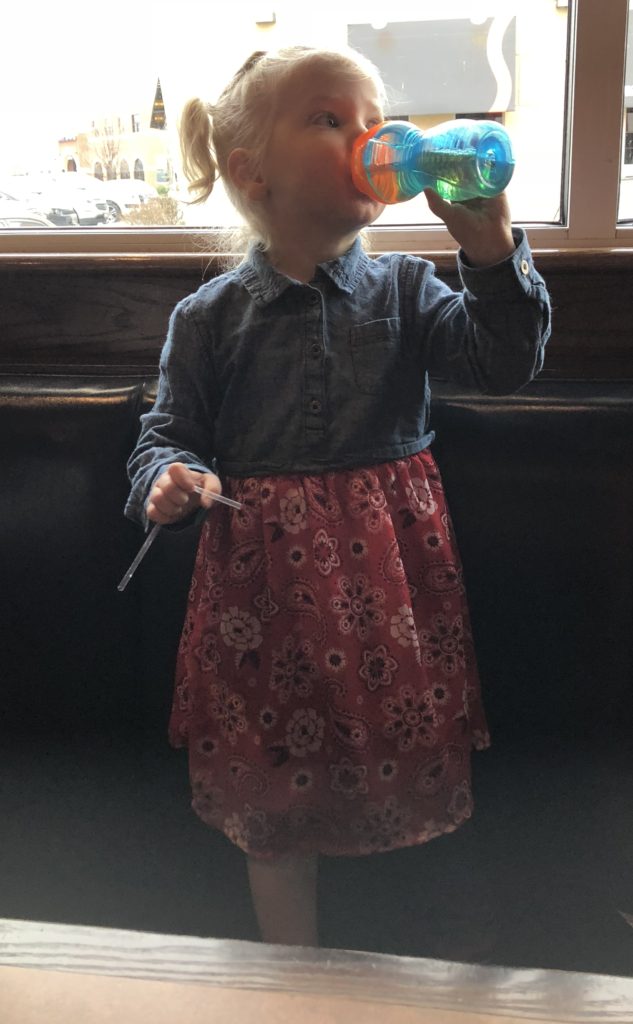 Click Lock Lid
The Click Lock lid is great. It's very apparent when you have put on the lid correctly and it is on tight enough with the click sound it makes as you do so.
Colors
I also love the colors. They come with different color combinations, one color cup, another color lid, and another color nipple. We have around 10 of these now and they all mix and match and it can make for fun combinations.
Dishwasher safe
There's nothing worse in a product for me as a mom then finding something that is not dishwasher safe. I just do not have the time and patience to hand wash all the dishes, especially the many sippy cups that get dirtied throughout the day. These sippy cups are top rack dishwasher safe and if you do not have one of these Munchkin Dishwasher baskets you should get one today. They are wonderful for cleaning bottle and sippy cup nipples in the dishwasher.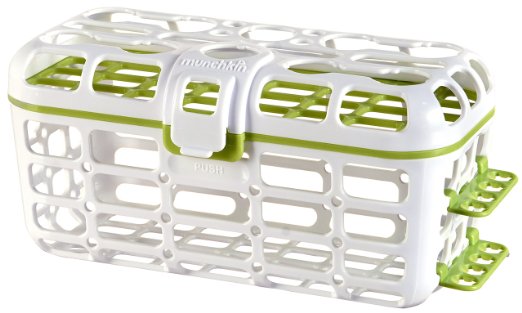 Only flaw I've found…
Like many things, the nipples can wear over time. They are bite proof but between washings, years of use, (my daughter is now 2 and we've had our handled cups for over a year now). I have not been able to find Munckin replacement nipples that are the bite proof nipple. There are other nipple replacements that go along with the click lock lids but not the bite proof nipples. It'd be nice to be able to get the bite proof nipple replacements rather then having to buy completely new sippy cups to get new nipples.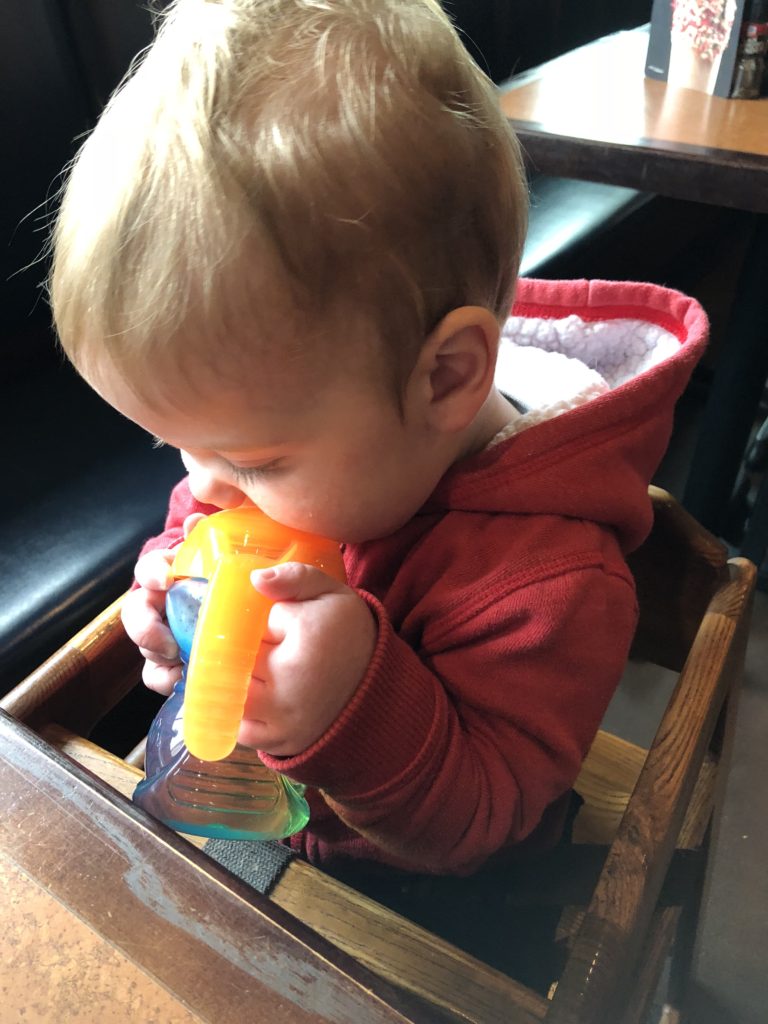 Sarah