One of my favorite things about Spring is buying some new, fun, Spring clothes for my kids. My oldest is so cute in all of her different Spring clothes. My husband and I, however, can be pretty strict on the types of clothes we put on our kids. For instance, I hate animal print and my husband doesn't like them having tv show characters on their clothes. There are always plenty of options for cute, classy, outfits for toddler girls. Here are some of my favorite.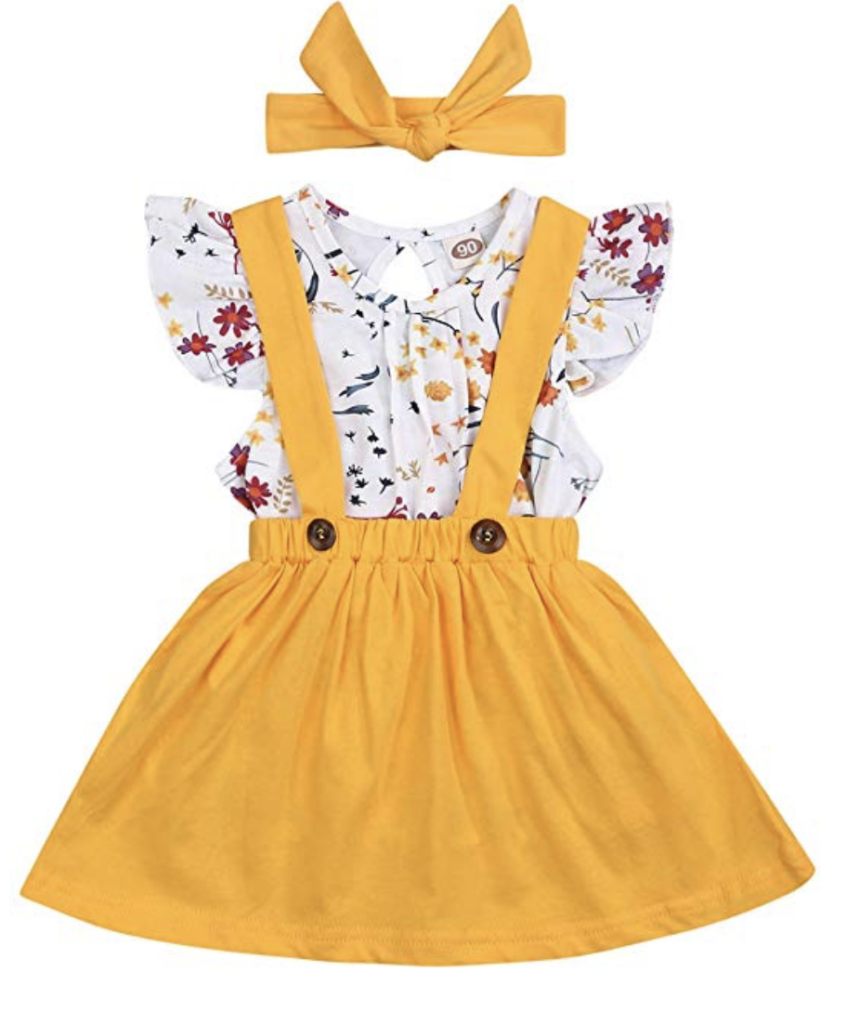 Toddler Little Kid Girls Skirt Outfit T-Shirt Top Overall Suspender Skirt Headband Clothes Set
I've always had a love for simple and classic dresses. I, myself, don't wear dresses often but my daughter loves them. This is such a beautiful, classic dress for little girls. FIND IT HERE.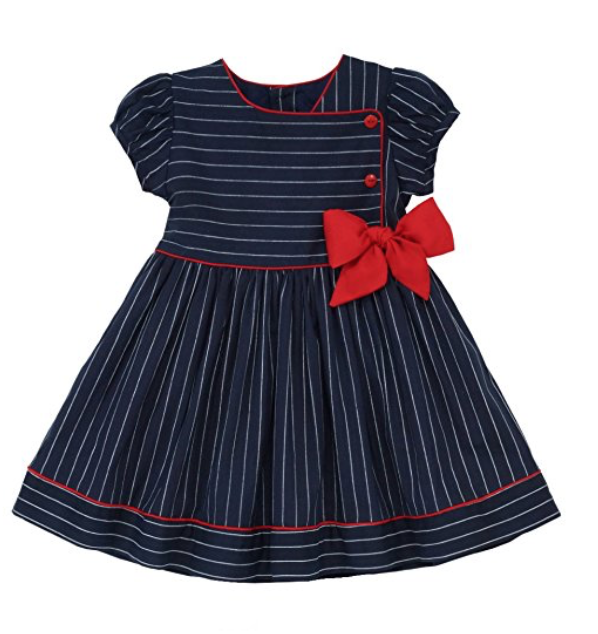 Marakitas Dark Blue Party Dress
This dark blue party dress is another beautiful classic party dress. I especially love the little red bow. FIND IT HERE.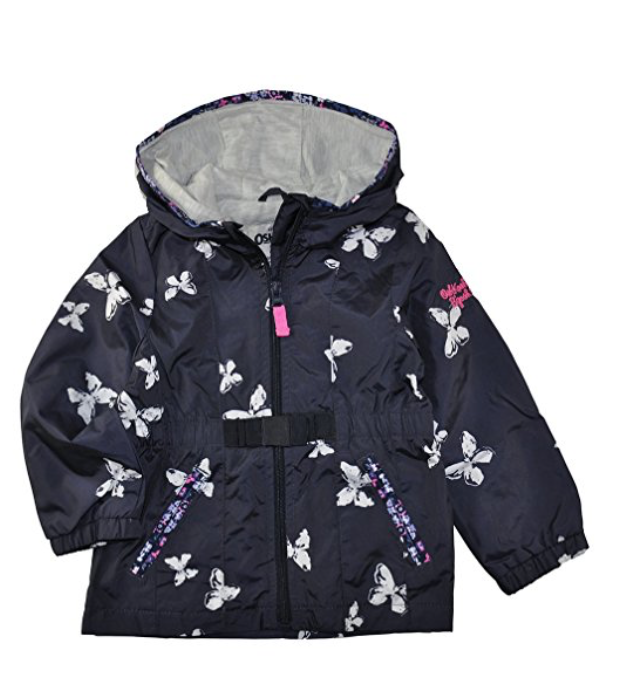 Osh Kosh Rain Coat
This is a great butterfly print rain coat. Where I live this is a must this time of year. It starts warming up but it is raining most the time. FIND IT HERE.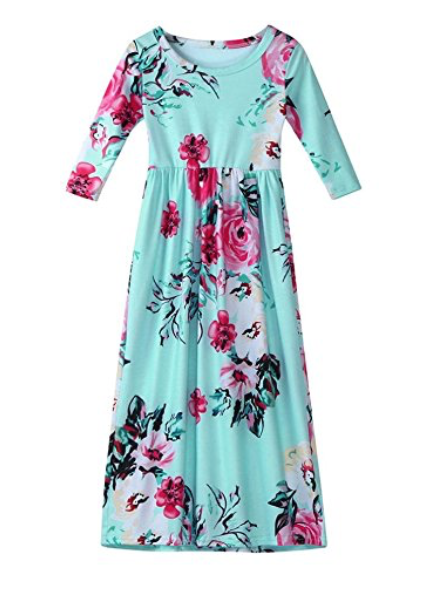 Tloowy Vintage Floral Boho Maxi Dresses
My husband and I are tall and it already looks like our kids are going to be tall. I've always loved the look of maxi dresses on tall women, they are even more cute on tall girls. I love this floral maxi dress. FIND IT HERE.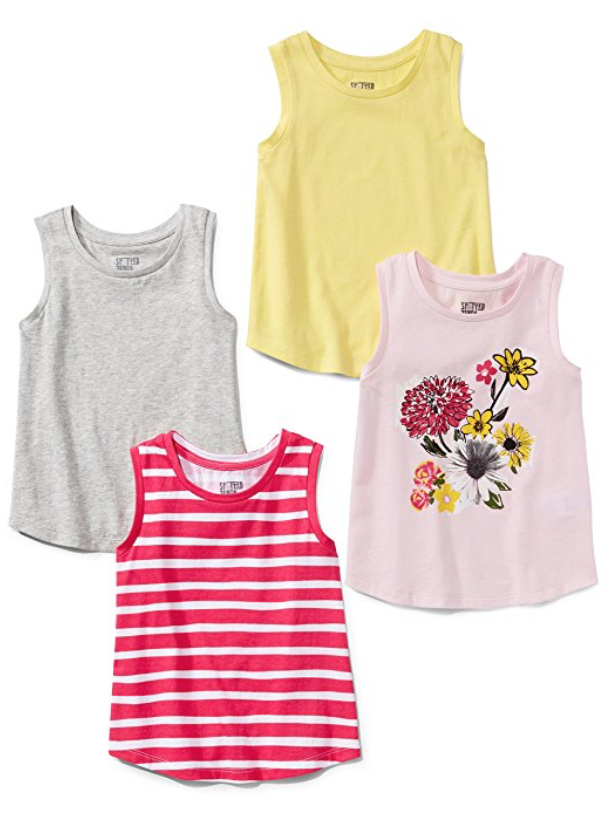 Spotted Zebra Girls' 4-Pack Tank
There's nothing better for hot Spring and Summer days then a simple tank top. These are great, simple, and light tank tops. FIND IT HERE.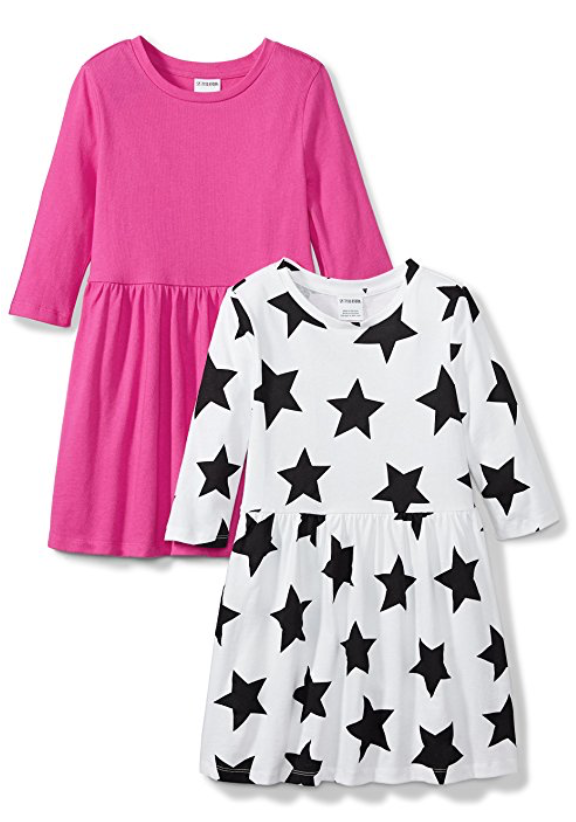 Spotted Zebra Girls' 3/4 Sleeve Skater Dress
I love a cute casual dress for my daughter. I really love these very simple designs and patterns. FIND IT HERE.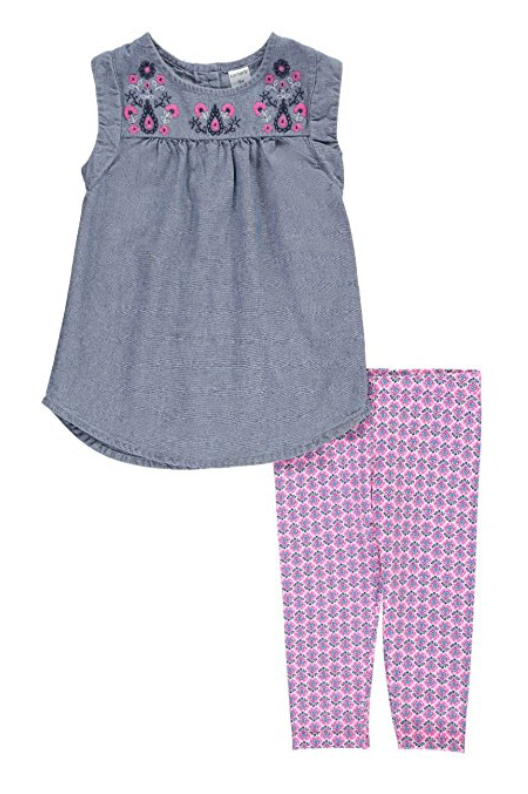 Carter's Baby Girls' 2 Pc Playwear Sets
I love Carter's baby and toddler clothes. I have bought my daughter all kinds of these playwear sets. They are always cute, matching, outfits. FIND IT HERE.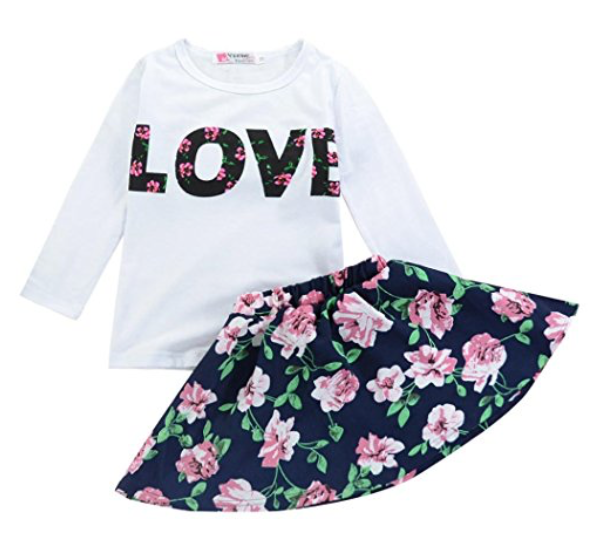 DaySeventh Toddler Girls Outfit 
I have seen this outfit over and over again and cannot get over how cute it is, especially the skirt. FIND IT HERE.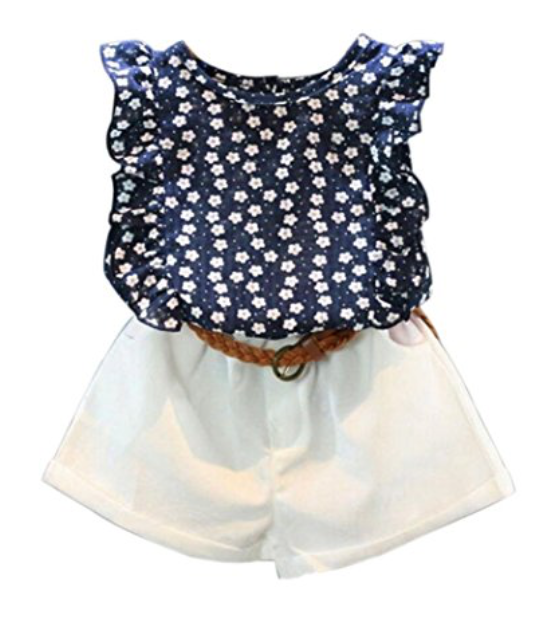 3 Piece Toddler Outfit
Blouse, shorts, and belt outfit set. Cute, classic, and fun for Spring and Summer. FIND IT HERE.
Sarah