One of my favorite things about Spring is buying some new, fun, Spring clothes for my kids. My husband and I, however, can be pretty strict on the types of clothes we put on our kids. When it comes to boy clothes I can be even more strict then my husband.
What do we avoid? We avoid animal print. I really do not like animal print and this is more for girls.  I avoid as much as I can gender stereotypes. How does this show in toddler clothes for boys? I avoid pictures of construction equipment, I avoid boy clothes with trucks and cars, I avoid boy clothes with mustaches, I avoid boy clothes that have any sayings like "stud," "ladies man," and "heartbreaker." My husband hates kids clothes with cartoon characters and characters from tv shows or movies, so we avoid those as well.
There are always plenty of options for cute, classy, outfits for toddler boys. Here are some of my favorite. Check out my post too for Classic Spring Outfits for Toddler Girls.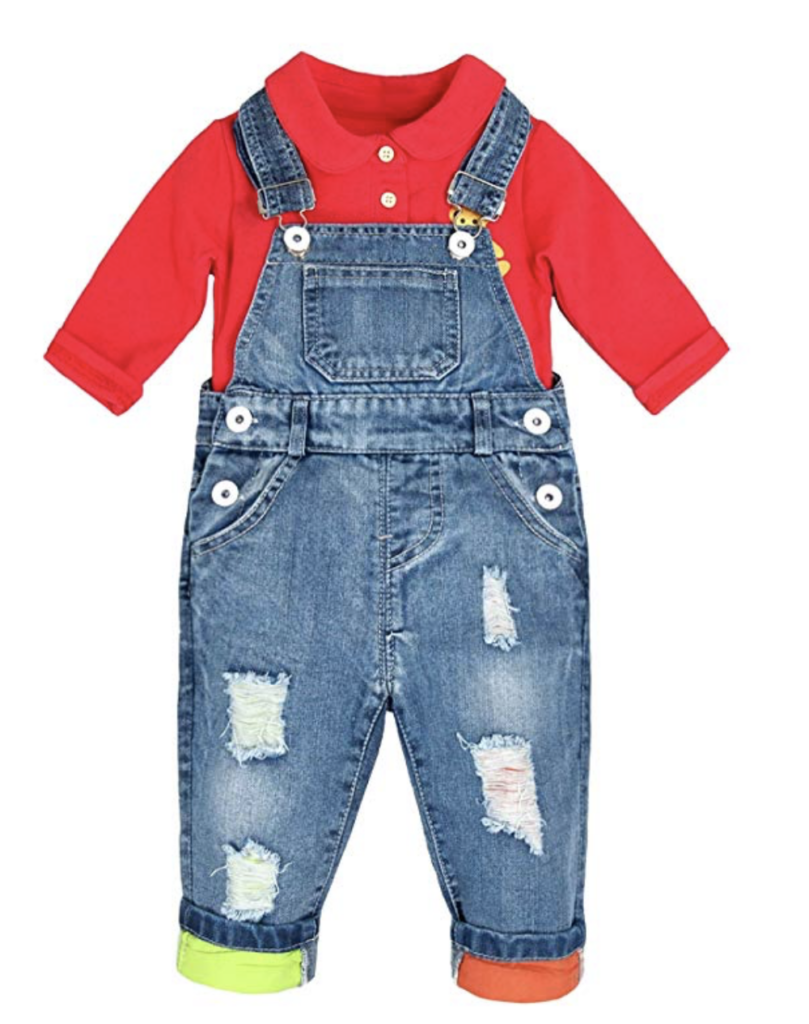 Chumhey Baby & Toddler Boys Jean Overalls Pants Set
I love these. By the look at it they might even be some good every day outfit. I love bright colors for Spring. FIND IT HERE.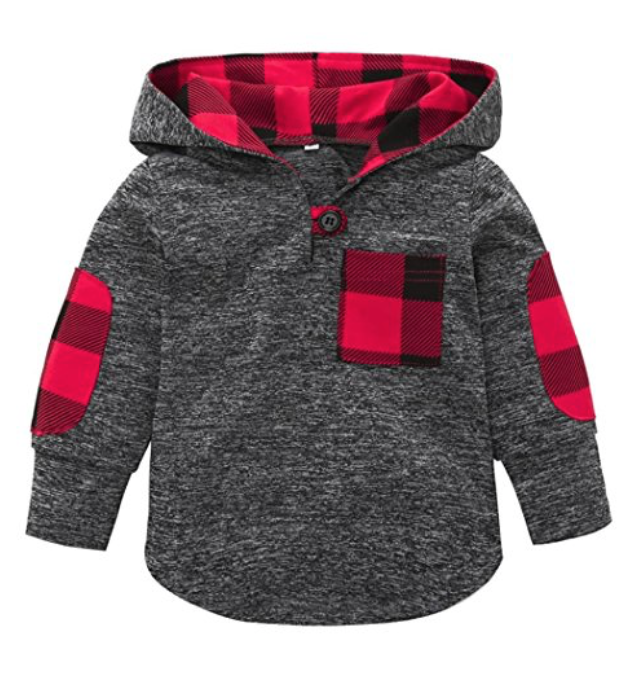 Fineser TM Toddler Baby Boys Plaid Hooded Sweatshirt
I admit it, I do love plaid. This hooded sweatshirt is cute and very classic for young boys. FIND IT HERE.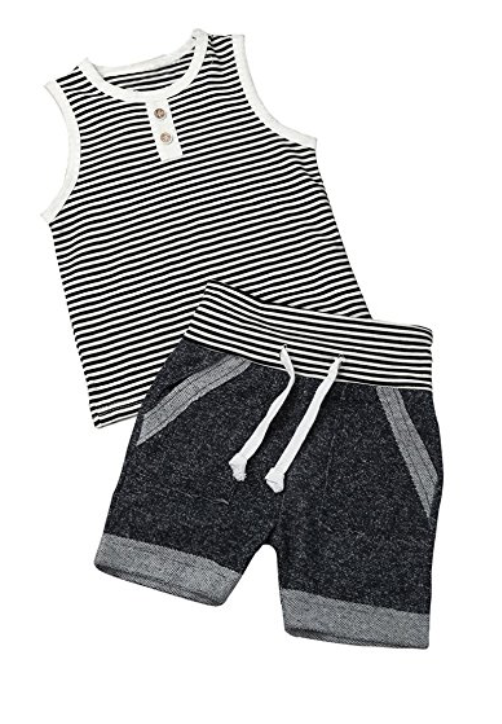 Kehen Toddler Baby Boys 2pcs Summer Outfit
I love this striped tank top and shorts. This is the perfect outfit for a trip to the park to play outside on a warm Spring or hot Summer day. FIND IT HERE.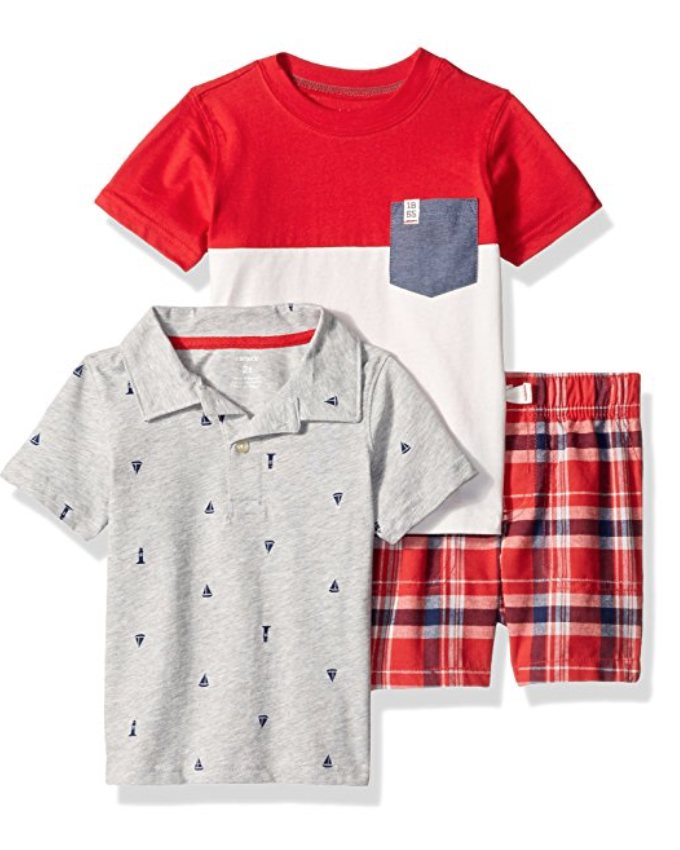 Carter's Toddler Boys' 3-Piece Playwear Set
I love when you can buy 3 piece outfits together. Patching shirts and shorts and different combinations in one cheaper price is a huge plus. I also love Carters so these are perfect. FIND IT HERE.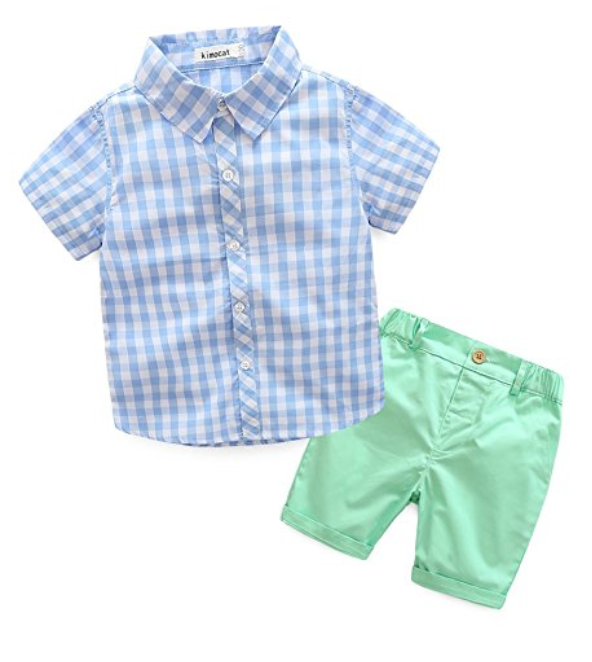 Kimocat Boys 2Pcs Plaid Shirt Casual Short Pants
My husband wears a lot of casual collared shirts and polos. I would be lying if I said he wasn't ecstatic about having a boy to dress him in collared shirts and polos. He loves it and I love this combo set. FIND IT HERE.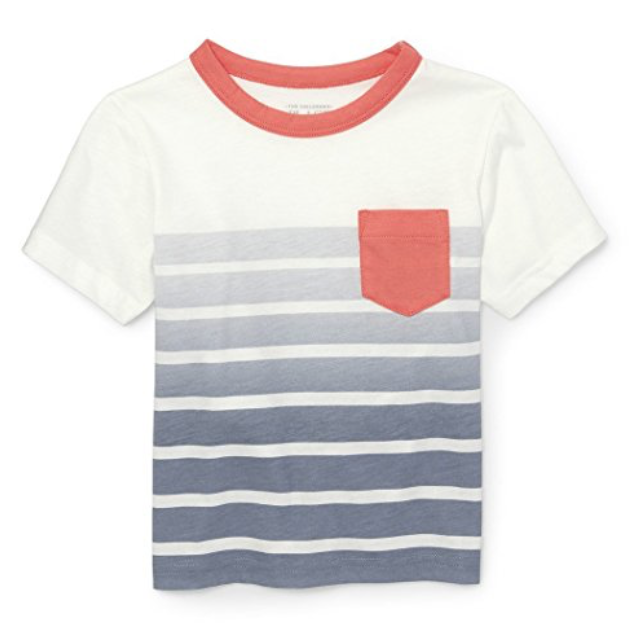 The Children's Place Baby Boys Short Sleeve Stripe Pocket Tee Shirt
I haven't shared how I really keep having to buy clothes for my son. He's 10 months old and wearing 18 to 24 month clothes. He's tall and he's a foodie. I just recently bought him a couple of these t-shirts and they're perfect. Great fit and casual but classic. FIND IT HERE.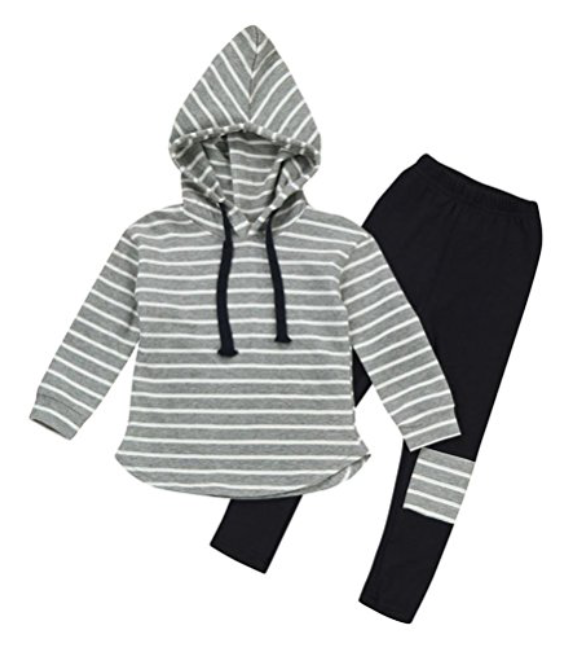 CSSD Toddler Baby Boy Stripe Hoodie Set 2pcs
This one is perfect for boy or girl. As well as perfect for cooler Spring days. FIND IT HERE.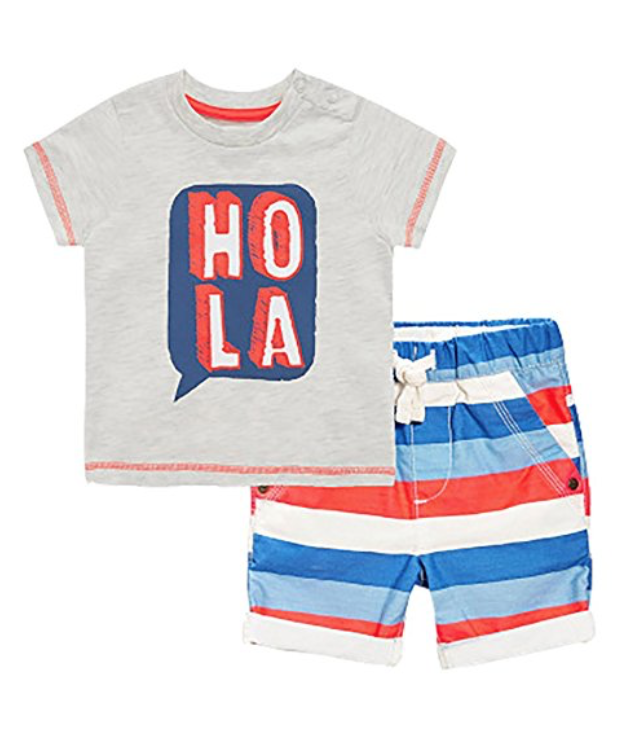 Jobakids Little Boys' Summer Cotton Short Sleeve Clothing Sets
I love this shirt and shorts. Reminds me of the perfect outfit for playing in the sand on the beach. Also reminds me of a perfect red, white, and blue for the 4th of July. FIND IT HERE.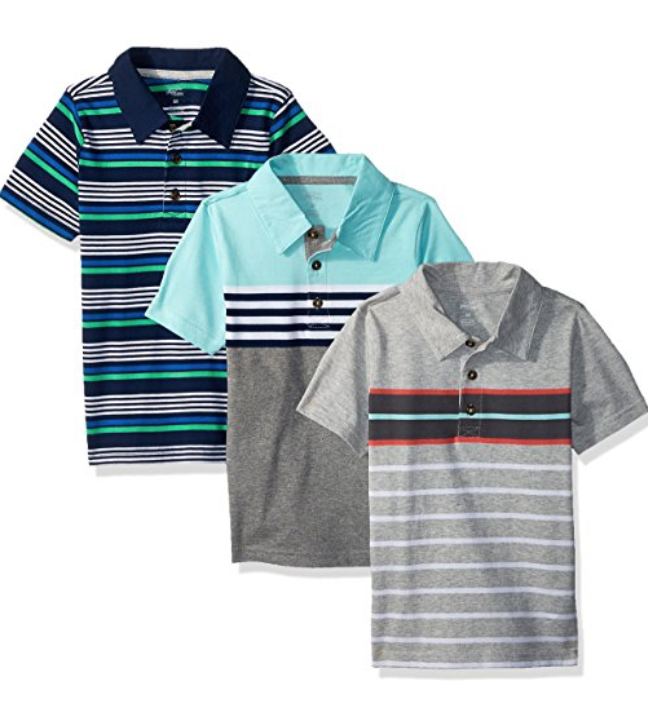 Simple Joys by Carter's Boys' Toddler 3-Pack Short Sleeve Polo
Like I said before. My husband LOVES polos. So there's nothing better to get for our son then polos, polos, polos. FIND IT HERE.
What's your favorite Spring outfit for boys?
Sarah
Similar Posts:
70 Activities to do this Spring
10 Free Spring Home Decor Printables