Looking for a family friendly dessert recipe that the kiddos will love?
You can stop looking.  This banana bread recipe was passed along to our family from a
friend and my husband (who can't cook anything without putting his own
twist on it) has doctored it up over the years and made it less
traditional and more delicious!  It's so easy to make, the kids can
definitely get involved and will beg for this.  You don't need to use a
kitchen-aid, but it definitely makes the process a little easier.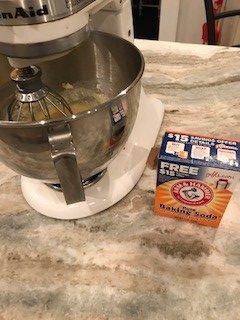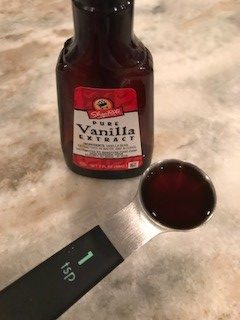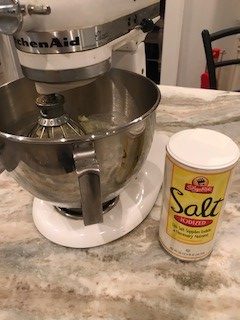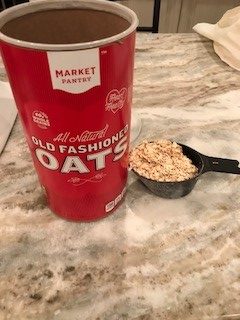 Chocolate Chip Banana Bread
Ingredients:
3 or 4 ripe bananas, mashed
1/3 cup melted butter
1 cup sugar
1 egg
1 tsp vanilla
1 tsp baking soda
Pinch of salt
1 ½ cup of all-purpose flour
1 cup old fashioned oats (optional)
Semi-Sweet chocolate chips (optional)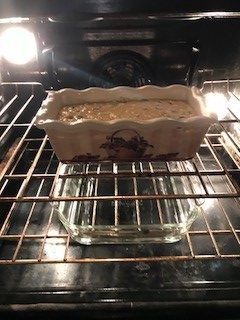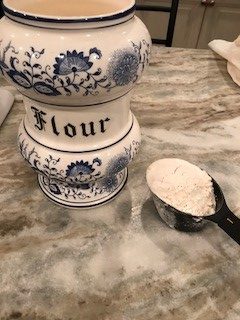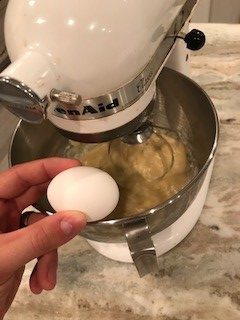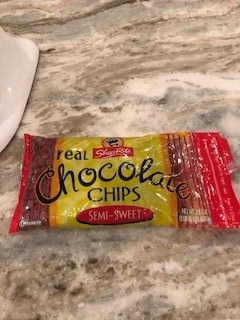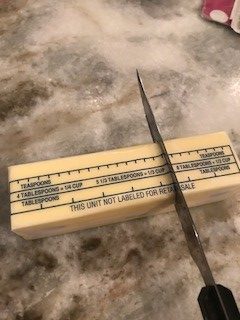 Me: (while writing up this recipe) How much chocolate chips
do you put in?
Hubby: Until I feel like I've had enough chocolate in my life.
1) Pre-heat oven to 350 degrees
2) Mix butter into mashed bananas in a large bowl
3) Mix in the sugar, egg, and vanilla
4) Sprinkle baking soda and salt over the mixture and mix
5) Add flour, oats, and chocolate chips, mix together
6) Pour mixture into a 4x8in greased loaf pan.
7) Bake for 1 hour (Expert Tip: On the rack below the bread, place an oven
safe pan filled with water.  This keeps the bread Moist!)
8) Enjoy!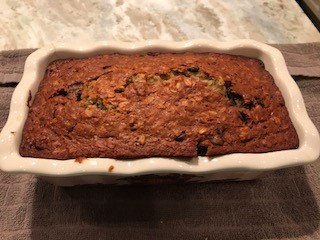 ---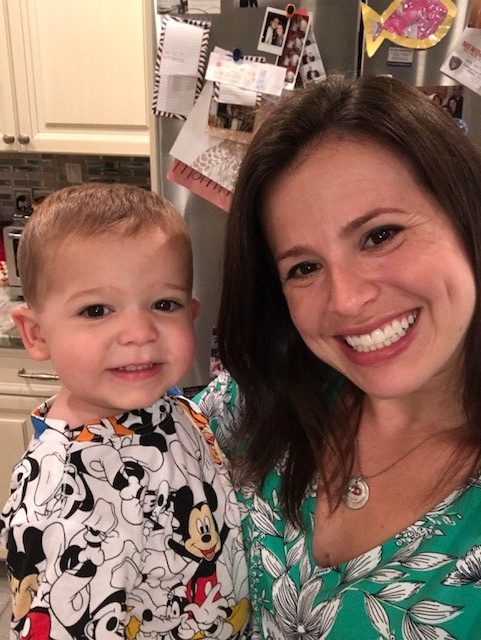 Danielle is the creator of Working Mom Approved and also works full time as an HR Director for a large corporation. Since becoming a mother, Danielle has been constantly looking for ways to find balance, make her life easier, and the life of her family better. She has tried a lot of things and through this trial and error, the idea of Working Mom Approved was born.  Danielle wants to share her experiences with others in hopes of saving someone else those extra minutes to spend with their family.
Follow on Working Mom Approved on:
---
Similar Posts:
11 Favorite Thanksgiving Recipes
14 Amazing St Patrick's Day Recipes
Grandma's Best Dressing Recipe