As another holiday approaches I have been brainstorming more ways to teach my children about the holiday. Also, I've been working on reading more to my children. My daughter is two years old and so very active it can be hard to read through a book without her just running off. In an effort to spur her interest I've been looking up many new books to try. Here are 15 great Valentine's Day picture books for kids. These are all great stories about love and Valentine's Day. As well as to great stories to help spur their interests in reading.
*affiliate links below*
Happy Valentine's Day, Curious George
by N. Di Angelo, Illustrated by Mary O'Keefe Young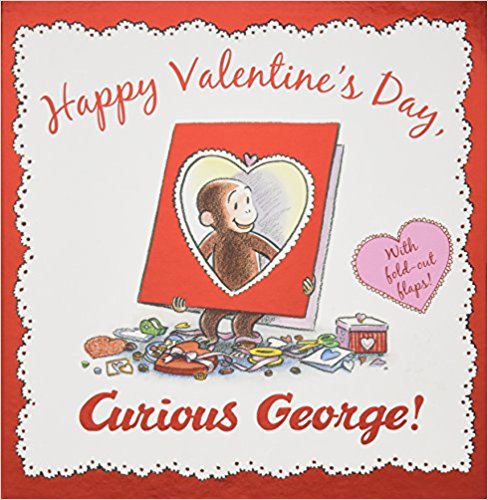 George and his friends celebrate Valentine's Day with decorating, baking, card making and some unexpected hilarity along the way! Just how much mischief can a curious little monkey get into when balloons, frosting, and glitter are involved? Fold-out flaps on each scene reveal lively surprises in this humorous celebration of friendship. Sparkly red foil shines on the cover and throughout the book.
Love Monster
by Rachel Bright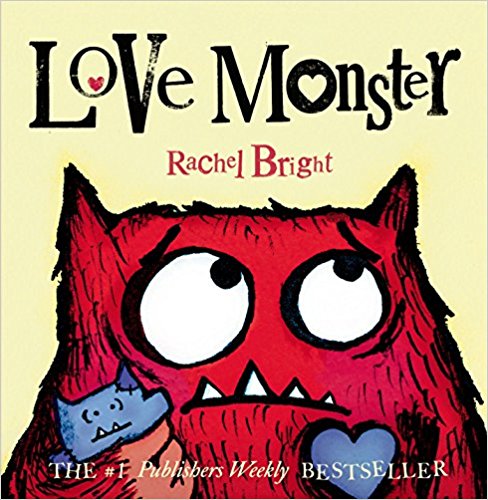 Love Monster is a slightly hairy monster trying to fit in with the cuddly residents of Cutesville. But as it turns out, it's hard to fit in with the cute and the fluffy when you're a googly-eyed monster. And so, Love Monster sets out to find someone who will love him just the way he is. His journey is not easy―he looks high, low, and even middle-ish. But as he soon finds out, in the blink of a googly eye, love can find you when you least expect it.
This is Not a Valentine
by Carter Higgins, Illustrated by Lucy Ruth Cummins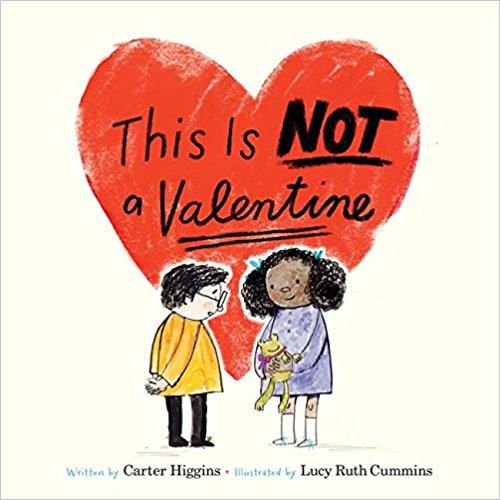 This book is not a valentine. It doesn't have lacey edges or sugary hearts. But it is full of lucky rocks, secret hiding spots, and gumball machine treasures. This is a book about waiting in line and wishing for cinnamon buns. About recognizing that if you care so much about someone not thinking you care, maybe you really do. But wait—isn't that exactly what love is about?
There Was An Old Lady Who Swallowed a Rose!
by Lucille Colandro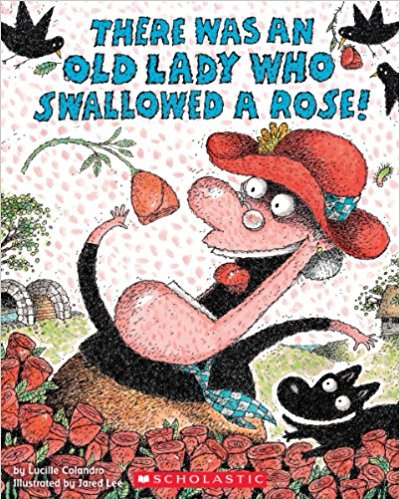 That lovely old lady has returned just in time for Valentine's Day. Now she's swallowing items to make a very special gift for her valentine!
A Crankenstein Valentine
by Samantha Berger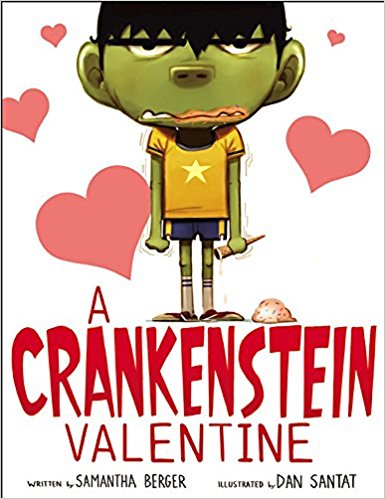 CRANKENSTEIN! He's BAAAAACK! See what happens to an ordinary kid on the most lovey-dovey, yuckiest day of the year-Valentine's Day! Cheesy cards, allergy-inducing bouquets, and heart-shaped everything? It's enough to turn anyone into a monster! YECHHHH! But Crankenstein might just find a way to turn his sour day sweet… because even the crankiest monsters have hearts!
Olivia and the Perfect Valentine
by Natalie Shaw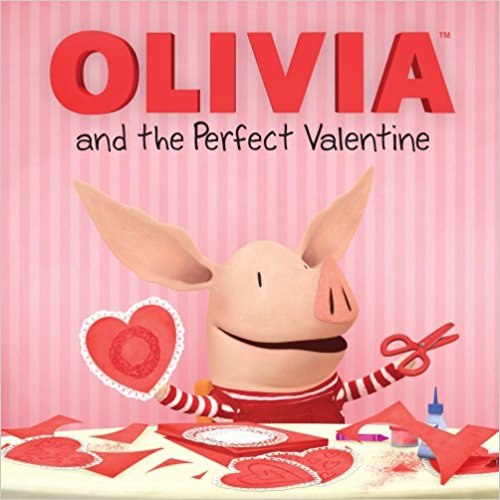 It's almost Valentine's Day, and Olivia is determined to make the very best possible valentines for all of her friends and family. Each valentine is made with extra special care and is personalized just for its recipient. What could be sweeter?
Dynomike: Love Bug
by Frankie B. Rabbit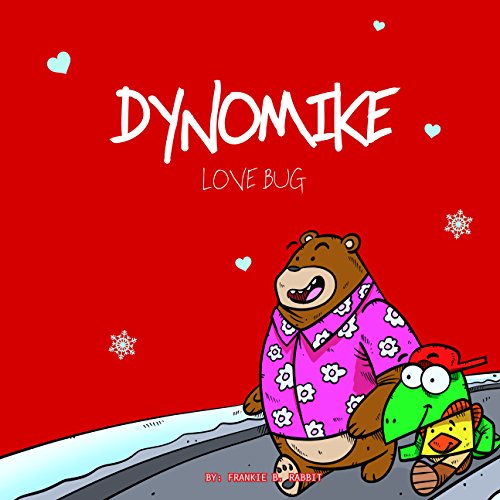 From the Dynomike Series: The magic of love is in the winter air, but Dynomike doesn't know how to share it. Luckily for him, Barry McDoug does. Now Dynomike and his friends are spreading the love bug to everyone they know. Their warmth and joy are contagious!
The Day it Rains Hearts
by Felicia Bond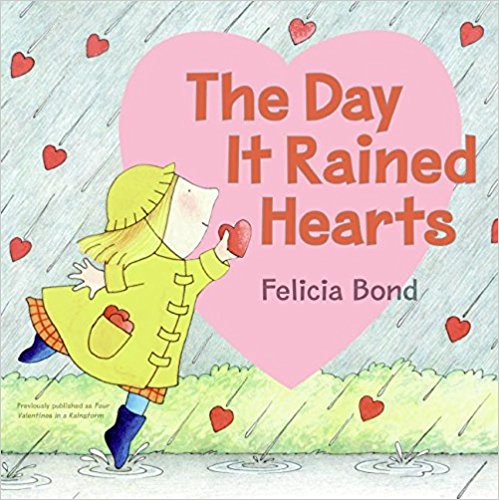 One day it rains hearts, and Cornelia Augusta catches them. She realizes that the hearts are perfect for making valentines. Each heart is special in its own way, and Cornelia Augusta knows exactly who to send them to: her animal friends.
How Do Dinosaurs Say I Love You?
by Jane Yolen, Illustrated by Mark Teague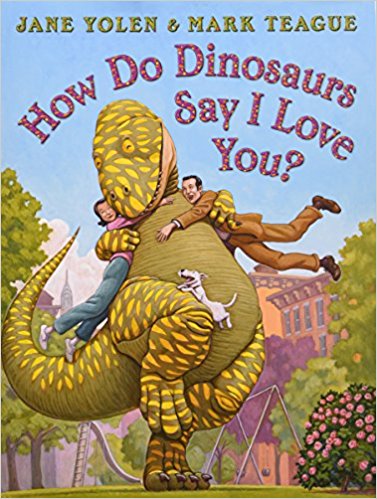 Parents and children can never have enough ways to say "I love you"–and now, America's favorite dinosaurs are giving families a funny book, perfect for bedtime, storytime, anytime. Even when little dinosaurs are naughty, it's important to remind them that no matter what they do, they are always loved. In this book, readers will laugh aloud as parents cope with the typical antics of childhood, but in the end, hugs and kisses show your little one how much you care.
The Berenstain Bears' Valentine Blessings
by Mike Berenstain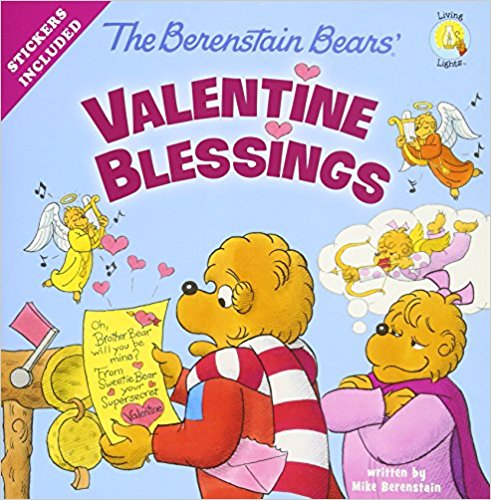 The country Cousins hockey team has been practicing every day for the big game against their rivals, the Beartown Bullies. But when Brother receives a Valentine in the mail from a secret "Sweetie Bear" he doesn't know what to do. Will the Valentine keep him from playing his best at the hockey game or will he learn an important lesson about love?
Love From The Very Hungry Caterpillar
by Eric Carle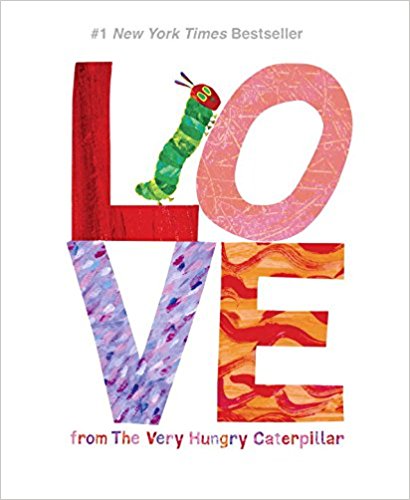 "You are the cherry on my cake; you make the sun shine brighter; you make my heart flutter." Using a range of images from the World of Eric Carle, and featuring the Very Hungry Caterpillar, this special gift book gives all the reasons why someone special makes the world a better and brighter place. Perfect for that someone special any day of the year!
Click, Clack, Moo I Love You!
by Doreen Cronin, Illustrated by Betsy Lewin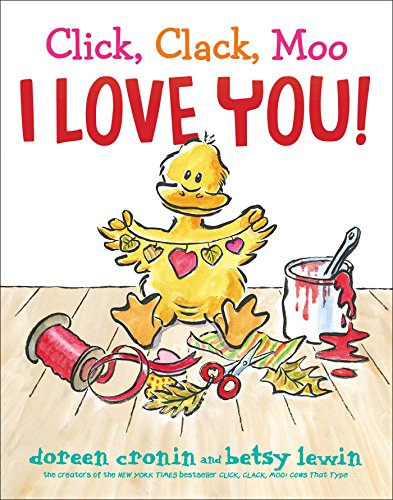 It's Valentine's Day and on the farm that means a Valentine's party. Little Duck is wildly excited. She hangs balloons, streamers, sparkling lights, and hearts everywhere, and hand-makes a valentine for everyone. On top of a hill, a little fox hears the music from the party and follows Little Duck's many decorations to the barn…but foxes are not at all welcome on farms. The chickens stop dancing. The sheep stop dancing. The pigs stop dancing. The mice hustle off to hide. Will Little Fox ruin the dance? Or, perhaps, she's just what the party needs!
Pete the Cat: Valentine's Day Is Cool
by James Dean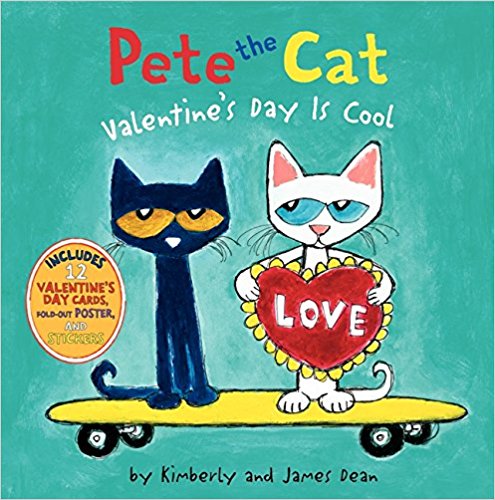 Once Pete the Cat realizes how much fun Valentine's Day can be, he decides to make valentine cards for his family and friends. But what happens when he realizes he's forgotten to make a card for a very important cat?
Happy Valentine's Day, Mouse!
by Laura Numeroff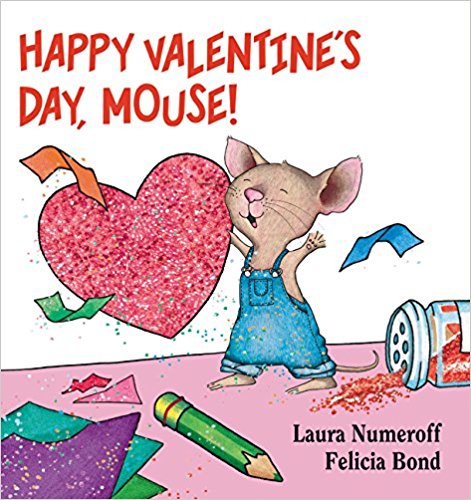 "This title follows Mouse as he makes valentines for all of his friends," said School Library Journal. "Each valentine is made to represent what he loves most about each of his friends, such as Pig 'because she's a good dancer' and Bunny 'because she's the best at hide-and-seek.'"
Roses Are Pink, Your Feet Really Stink
by Diane DeGroat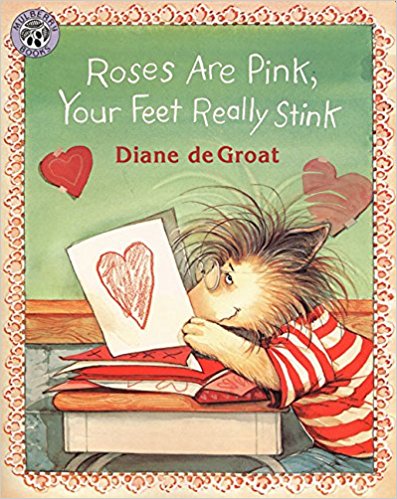 Gilbert is all set to write fifteen friendly valentine cards to his classmates. But how can he write a nice poem for the boy who tweaked his nose, or the girl who made fun of his glasses? Instead, Gilbert writes two not-so-nice valentines…and signs the wrong name on both!
I hope everyone has a fantastic Valentine's Day doing whatever you would like, date night out or in, or just relaxing with a nice bath perhaps.
Sarah
SaveSave
SaveSave
SaveSave
SaveSave
SaveSave
SaveSave
SaveSave